CONSULTANCY ON PROJECTS
We at Paolo Costa & C. put our qualified technical team at the service of every project manager, designer and architect so that we can guarantee total, reliable support during the preliminary stages and then through every procedure in the entire project. In this way artistic and technical know-how become a powerful creative instrument in the hands of any Stone-Designer, making each project unique and exclusive: a completely satisfied client is the only positive answer to increasingly creative market demand.
CONSERVATIVE RESTORATION
Paolo Costa & C. is today the landmark company in high quality stone restoration work, from the recovery of antique buildings, to replacing decorative and structural elements in cathedrals and antique villas. Always on the cutting edge in the search for new ideas in stone-work, our company has latest generation three dimensional scanning technology.
The 3D Laser Scanner, thanks to which we can make exact reproductions of the pieces of work to be restored, rendering them totally identical to the originals and keeping the style and finish of yesteryear intact. For many years now Paolo Costa & C., in direct collaboration with the Marble Works of the "Veneranda Fabbrica del Duomo", has been looking after prestigious restoration work on the Duomo di Milano (Milan Cathedral).
Copies of pieces of the cathedral that have been worn by time (spires, roofs and roofing, architectural features, portals and pilasters) are made into exact replicas in Candoglia marble, which is brought directly from the Milan marble works to our Carrara workshop.
MODELS IN PLASTER AND CLAY
With the aid of advanced technology and modern numerically controlled machinery we can produce any type of model, with minimum turnaround time and maximum precision, thereby optimising the relationship between product and cost effectiveness.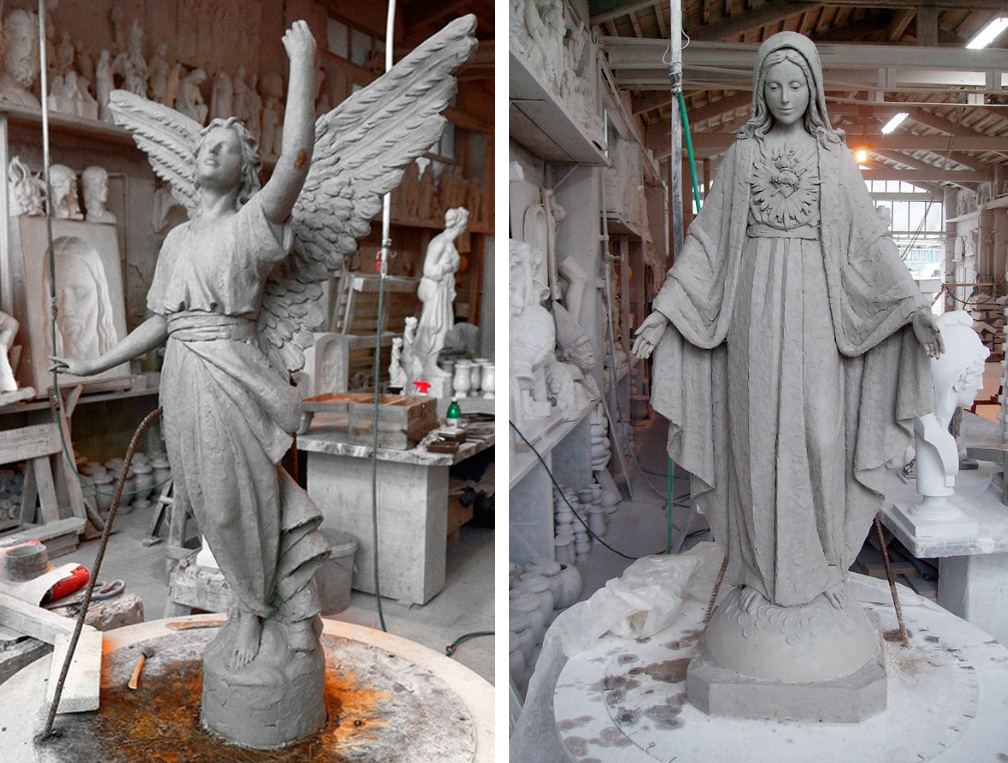 Unceasing commitment to improving operating processes and perfecting the establishment of cohesion between technology and the arts and crafts, has been the key to drawing the most renowned world-wide architects to choose our company as the ultimate partner with which to realize their work.